To develop their musical skills, students need regular lessons and regular practice. Therefore each student must be receiving instrumental tuition to be a part of our Music Ensemble Program.
Students may make their own arrangements for lessons or learn at the college from a MEP tutor. We have a stellar line-up of professional musicians providing tuition through the MEP and highly recommend that students take advantage of their experience and skills. Names and contact details are below; you can contact the tutor directly or, if you have questions, contact the MEP program director Murray Jackson.
Learning an instrument is easier (and will end up being much better value for money) if parents/carers offer support at home. Help your child make practising their instrument part of the daily routine. Talk to your child's tutor to find out how you can help them learn.
Tutors for 2023
Meet the Tutors

Wilbur Whitta, piano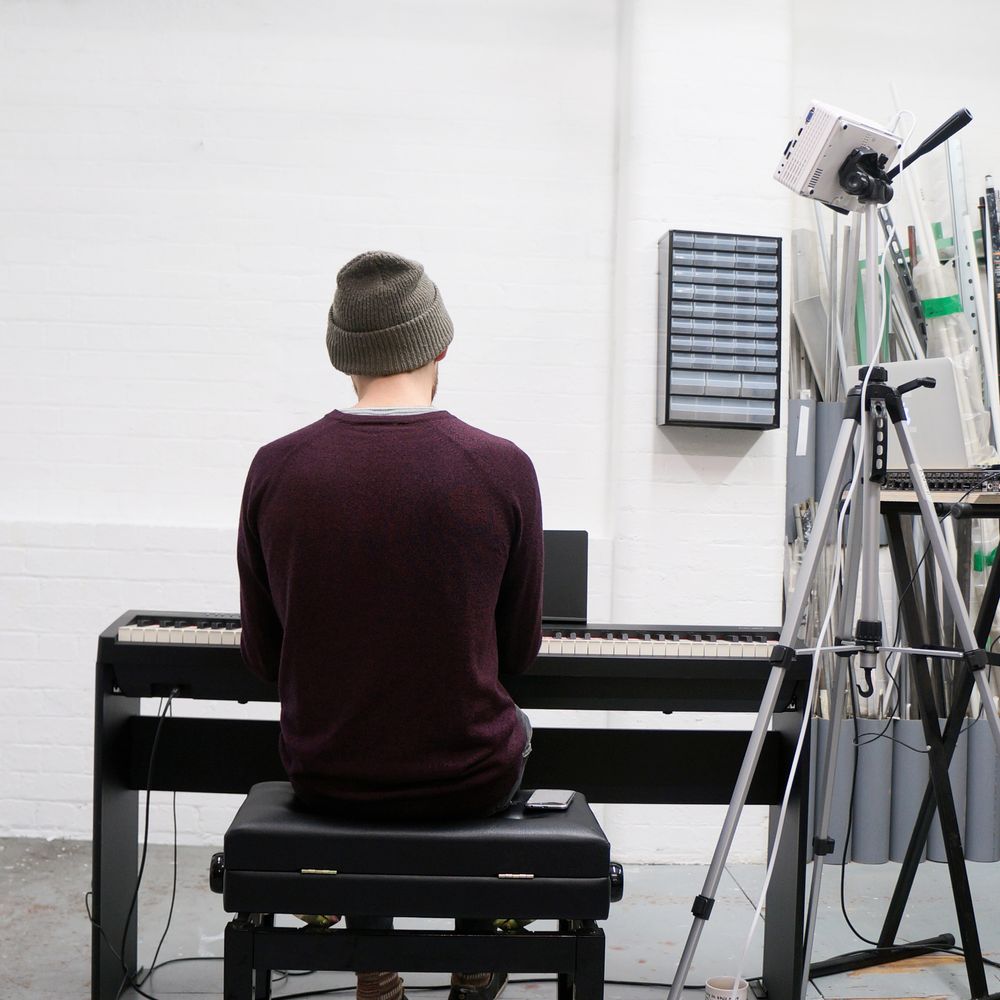 Wilbur Whitta is an award-winning pianist and composer who makes contemporary jazz and improvised music. Based in Sydney, Wilbur has performed extensively around Australia, the UK, Europe and Japan, appearing as both a composer and performer.
Wilbur has worked with some of Australia's most respected jazz figures, and his performance credentials include appearances at numerous festivals such as the London Jazz Festival, Redfest Bristol, Manly Jazz Festival, Peats Ridge Music Festival and the Australian Music Week.
Cassy Darvall, vocal coach

Cassy Darvall has been working as a performer for the past twenty-five years in many different areas of performance but primarily as a singer with her own band Cassy and the Bossa Beats, and Heartbeat, an a cappella quartet.
Since 2008 Cassy has been teaching singing at Bondi Beach Public School as well as coordinating and running the school choir, which has performed at many community events including Festival of the Winds and Carols by the Sea in Bondi. At Bondi Pavilion, Cassy has been a regular teacher of singing and song writing to adults and children. She has also taught at the Australian Institute of Music as well as the Sydney Theatre Company's Outreach Program, the Opera House's Bennelong Program, the Powerhouse Museum's school holiday program, and the University of New South Wales' Union.
Having completed a Bachelor of Arts at the University of Sydney, Cassy studied singing and musicianship with Kerrie Biddell, jazz fundamentals at the Conservatorium of Music, and has had various intensive vocal workshops with Jo Estill (USA). Cassy has also studied acting and improvisation with Lyn Pierce and Gale Edwards.
Cassy is a sought-after MC and has been a regular speaker at the Media Entertainment &Arts Alliance annual Graduates' Day, giving advice to graduate performers on work opportunities in the performing arts. Cassy conducts the Rose Bay Secondary College MEP Choir.
Danny Carmichael, brass

Danny Carmichael holds diplomas in both trumpet and trombone from the AMEB and also a graduate certificate in contemporary performance from the Australian Institute of Music.
Danny has taught in Sydney schools for the last seventeen years as both an instrument tutor and band director. He has successfully taught music to students from beginner level to diploma and HSC, and believes in fostering a lifelong passion for music.
As a performer he has been an associate artist with many major Australian artists, has led his own small group and large ensemble, and performed for live and pre-recorded television.
Brendan Clark, bass

Bassist Brendan Clark has been active on the Sydney music scene since he begun paid work in 2006 at age seventeen. Since then he has completed a Bachelor of Performance (Jazz) at the Sydney Conservatorium and performed with many influential musicians including Bernie McGann, Dave Panichi, Dave Theak, James Muller, Phil Slater, Warwick Alder, Andrew Dickeson, Dale Barlow, Matt McMahon, Tim Firth, Gerard Masters and Evan Mannell. Today Brendan regularly performs outside the jazz idiom in various groups including his own collaborative project 'Broken Mountain' as well as with Jake Shears of the Scissor Sisters, Ollie Thorpe, Spirit Faces, Fiction Writer and Tesse.
In 2007 Brendan was awarded runner-up in the Performing Arts division of the Hills Youth of the Year Award, and in 2009 he was selected as a finalist in the James Morrison Generations in Jazz Instrumental Scholarship. While at the Conservatorium of Music he was regularly a member of Mike Nock's Advanced Ensemble and the Conservatorium Big Band under the direction of the late Bill Motzing. He now performs with groups of his own and those under the leadership of fellow musicians and has performed in cities as diverse as Sydney, London, Tokyo and Shanghai.
Melanie Forbes, Rock Band tutor

Melanie is a professional singer songwriter and performer of music. Voice, guitar and piano are her main instruments. Most recently, she was the lead guitarist in an epic music event 'Hear me Roar' staged at the Sydney Opera house.She has had her own bands and as well she has played and sung with many Australian and NZ artists. She is currently recording a new project with a musical colleague and preparing for imminent public release. She is also a teacher in the music department at Ultimo TAFE in Sydney where she has been delivering courses from Certificate Level through to Advanced Diploma and she has a private stable of piano and guitar students.
Visnja Kosanovic, flute

Visnja received her Bachelor and Master degrees in flute performance at the Academy of Art in Novi Sad, Serbia. Playing as a soloist, chamber and orchestral musician – both flute and piccolo – she performed extensively in the Serbian National Opera and Ballet, M Ex Media, Ambiental Orchestra and New Art Forum chamber ensemble. Visnja also made many recordings for Serbian Radio and Television and has performed in master classes throughout Europe.
In 1999 Visnja moved to the US and performed in the Washington area with groups such as the National Gallery Orchestra, Washington Bach Consort, Southwest Chamber Players and Levine Woodwind Quintet. At the same time, she was teaching at Levine School of Music and the International School of Music.
Since moving to Sydney, Visnja has joined RHH Symphony Orchestra and continues her work as a freelance musician and flute teacher. Recently she was acknowledged as Teacher of the Year 2013 at Ebenezer Mission Music School in Burwood for the excellent results that her students achieved.
Sean Windsor, guitar tutor and rock band director

Sean Windsor is a guitarist and music producer who has worked with some of the biggest names in Australian music, including M-PHAZES, Illy, Kimbra, 360, Drapht and The Potbelleez. Sean has played with established acts such as Lior, Illy, Andy Bull, Steve Balbi (Noiseworks/Electric Hippies) as well as written and performed original music with smaller bands and individuals. Sean has featured in and produced songs and albums for countless local and international artists, contributing to ARIA-award winning albums from Kimbra to M-PHAZES. Sean also has experience producing music for television. As an in-demand session musician, Sean has recorded with US artists such as Amerie, Pharoahe Monch, Talib Kweli and Redman.
Sean is also a gifted and highly-experienced educator, with over fifteen years' experience helping people of all ages to nurture their love of music.

Joe Gould, drums & percussion
Joe Gould is an ARIA-nominated musician, educator and conductor whose percussion career started when a primary school bandmaster showed him a xylophone and explained "it's like a piano, but you get to hit it!" Since then, he's performed at the Sydney Olympic Opening Ceremony, London Olympic Arts Festival and countless festivals around the world with his band The Crooked Fiddle Band, as well as artists like Sui Zhen, Fanny Lumsden, Caitlin Park and as principal with SBS Youth Orchestra. As an educator, Joe shares his passion for music as a wind band conductor, percussion ensemble director and private tutor, taking students through eisteddfods, AMEB and Trinity College exams and performances. Joe holds a B.Music from Sydney Conservatorium and a Grad.Dip. music Education from WSU.